Snake Knotted Stones 10/12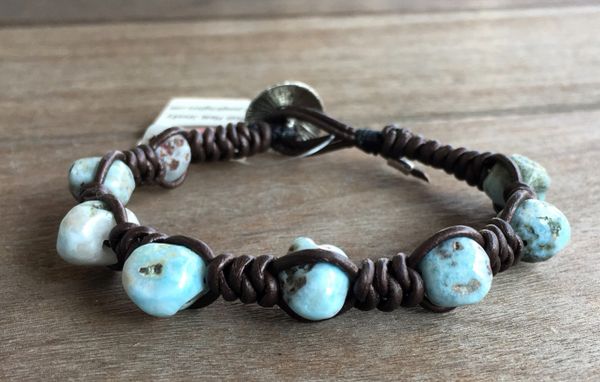 Snake Knotted Stones 10/12
Tired of the square knot look on these bracelets? Mix it up by learning how to tie snake knots with beads interspersed! The one pictured has larimar (which I put back for a class choice!) but we have many other beautiful stones to pick from.

Skill: Beginner Knotting
Class Fee: $25 due upon registration
Kit Fee: $6 plus the cost of the stones you choose
Requirements: If you have a Knotty Board or Macrame board, bring it with you to class. If not, you can use one of ours during class time.
Date: Thursday, Oct 12th, 6:00pm - 8:30pm
Ages: 14 and up
Instructor: Teresa Kodatt
Reviews