Snowflake Treasures Ornament Class 12/13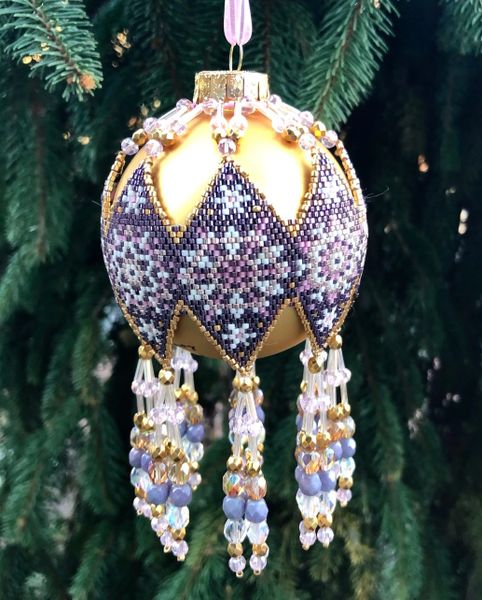 Snowflake Treasures Ornament Class 12/13
I love making ornaments every year for family keepsakes, and have started signing and dating them on the bottom.  This year's project is featured in the October, Bead and Button Magazine and it is a beauty!  A different style than what we have made in past years. This will be a beloved gift for yourself or someone special on your list for Christmas!
Skill: Intermediate Stitching - students must have done off-loom bead weaving before and know how to add and end threads.

Class Fee: $25 due upon registration 
Kit Fee: $39 minus 10% class discount; Requires Bead & Button Magazine, Oct 2019.  If you don't have your own, let me know and I will hold one back for you.
Date: Friday, December 13th, 2:00pm - 4:30pm
Ages: Adult
Instructor: Teresa Kodatt
Note:  Students will not finish this project during class time but will learn all techniques required to finish at home.
Reviews