Susa Loom Woven Bracelet Kit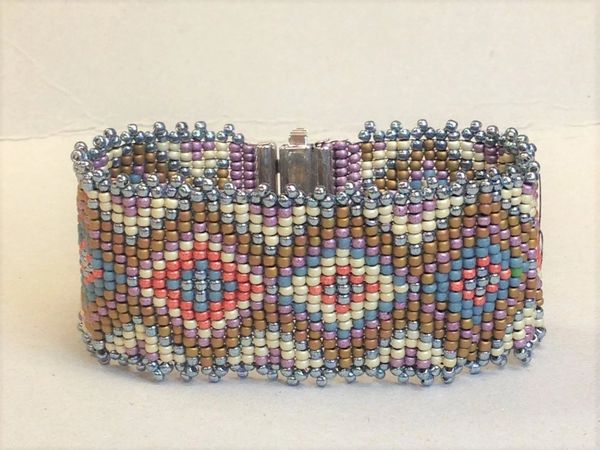 Susa Loom Woven Bracelet Kit
Learn to use the new Endless Loom in this loom weaving project!  You could also use the Rick's Beading Loom for this project. There are three kit color combinations to choose from shown above from left to right:  Blue/Dark Copper, Lavender/Green and Ochre/Steel Blue.

Skill: Intermediate loom weaving - students need to have experience using any style loom as I don't go into the details on how to loom weave.
Kit Includes:  Full color beading pattern, Miyuki and/or Toho seed beads (depending on the kit color), 6lb fireline, size 10 needle, slide tube closure with a lobster clasp.  Slide Tube box clasps are also available as a substitute for an additional $8.
Requires: Endless Beading loom or Rick's Beading loom and scissors   Ricks Two Wrap Beading Loom


Reviews