Teresa's Long Earrings Class 8/20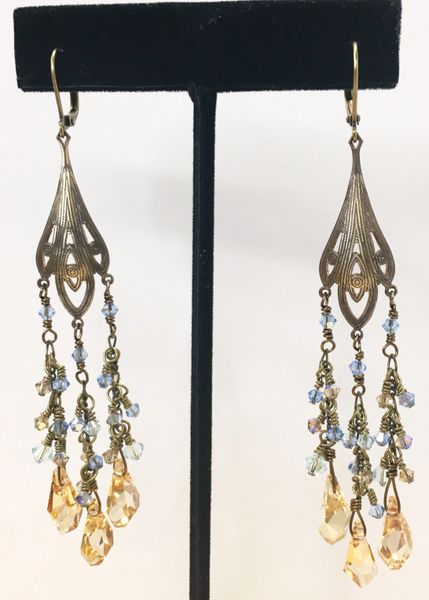 Teresa's Long Earrings Class 8/20
Make a pair of dramatic earrings and use/learn beginner wire working skills. These are truly stunners!
Skill: Beginner Wirework - Students taking this class will need to have good hand strength to be successful.
Class Fee: $20 due upon registration
Kit Fee: $30 with Swarovski crystals; Preciosa is available in selective colors also for a kit price of $21
Date: Saturday, August 20th, 2:00pm - 4:30pm
Ages: Adult
Instructor: Teresa Kodatt

Students may not finish these earrings during class time if they have not done any wire work before, but will learn all skills necessary to finish at home.
Reviews