Theia Brick Stitch Earrings 8/25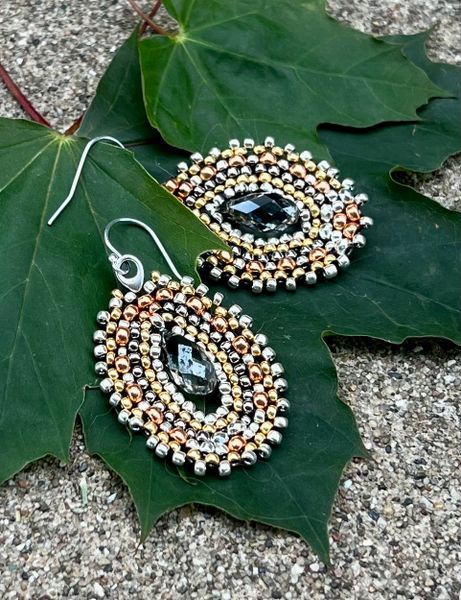 Theia Brick Stitch Earrings 8/25
Make a pair of handwoven brick stitched earrings named after the Roman goddess of gold, silver and all things sparkly! I thought the name was appropriate for these four color galvanized metal beauties adorned with a patina coated Swarovski briolette drop. They can be made featuring a myriad of seed beads for endless combos.
Skill: Beginner Plus Stitching Level - requires students have made beginner bead stitching projects successfully as these are a little too tough for a first time beading project.

Class Fee: $25 due upon registration 
Kit Fee: $12 per pair (crystal drops separate as price varies), minus a 10% class day discount
Date: Thursday, Aug 25th, 6:00pm - 8:30pm
Ages: 16 and up
Note: students may not complete their earrings during class time but will learn all skills required to complete them at home.
Reviews