Tiled Necklace & Earrings 9/19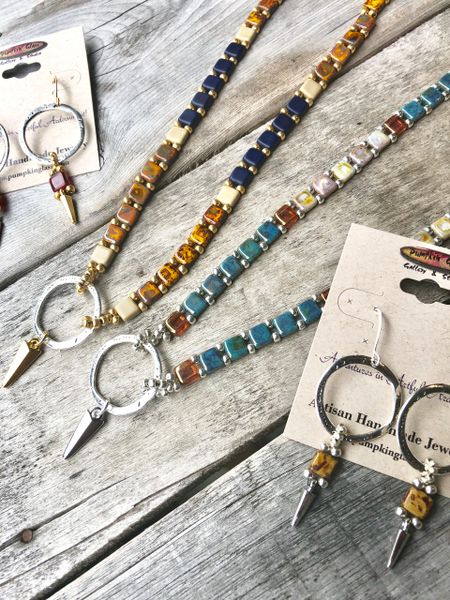 Tiled Necklace & Earrings 9/19
Combine four colors of beautifully marbled glass tiles to make this necklace and earrings set.  It is so hard to choose a combination because they are all so gorgeous!  Leather makes this necklace adjustable in length for a great piece to layer. 
Skill: Beginner Stitching 

Class Fee: $25 due upon registration

Kit fee: $ 15
Date: Thursday, Sept 19th, 6:00pm - 8:30pm
Instructor:  Teresa Kodatt
Age:  Adult
Note: Some students may not complete this project during class time but will learn all techniques required to complete it at home.
Reviews