Together Wrapped Bracelet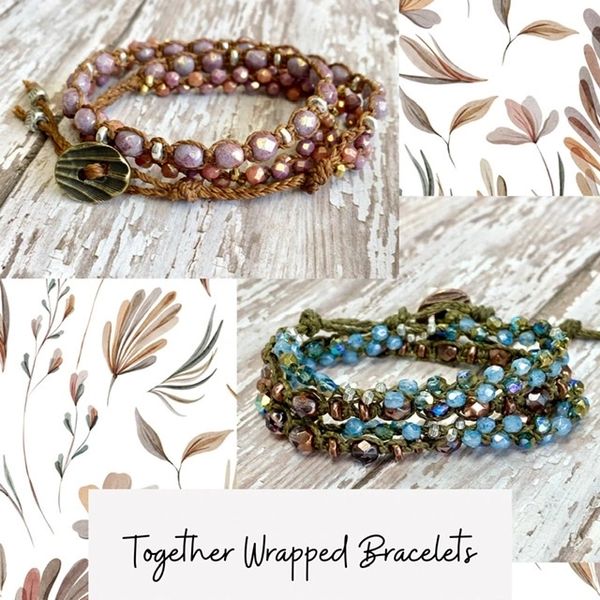 Together Wrapped Bracelet
Two joined strands made separately with different beads and techniques but together as one bracelet, compliment each other beautifully.  Isn't that true of all good relationships?  Get this two stranded bracelet featuring colorful Czech glass beads with U.S. made 18kt gold & fine silver plated pewter beads and button. A wonderful gift and fast to make!  Three color combinations to choose from.
Bracelets are adjustable with an easy to button closure to fit 6" to 7 1/2" wrist measurements. Cord is 100% polyester to ensure long wear and color fastness.
All one of a kind, designed and handmade by jewelry artist Teresa Kodatt.
Reviews