Trica Land and Sky Woven Bracelet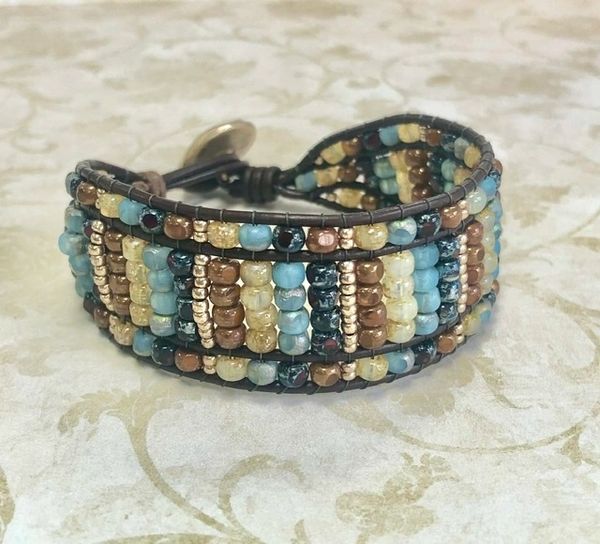 Trica Land and Sky Woven Bracelet
This loom woven bracele features beautiful 3 cut Czech glass Trica beads in array of beautiful colors - iridescent sky blue, golden luster carnelian, iridescent pale yellow, and stone washed ruby.  All beads are strung between soft dark brown leather to form the stucture of the bracelet.  A handmade golden bronze button is the closure.   
Fits a 6 1/2 to 7" wrist measurement.
Designed and handmade by Teresa Kodatt.
Reviews