Two Rivers Bracelet Class 5/19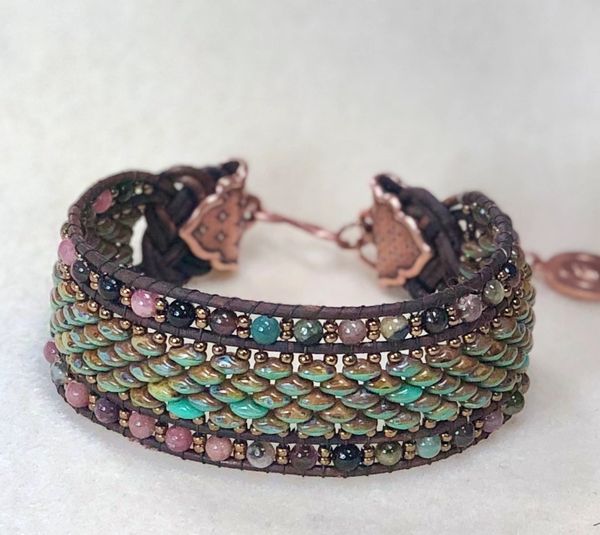 Two Rivers Bracelet Class 5/19
Combine leather knotting with bead weaving to make this bracelet with two holed SuperDuo seed beads and natural stones. Eye catching Celtic Knots complete the end of the bracelet with unique caps.
Skill: Beginner Knotting and Weaving
Class Fee: $25 due upon registration 
Kit Fee: $28 average (price is dependent on stones chosen for the top/bottom edge).  
Requirements: If you have a Macrame board, bring it with you to class.  If not, you can use one of ours during class time.
Date: Thursday, May 19th, 6:00pm - 8:30pm
Ages: 14 and up
Instructor:  Teresa Kodatt
Students may not finish this bracelet during class time if they have not done any bead woven projects.  They will however learn all skills necessary to complete it at home.
Reviews