What Knot Bracelet Class 8/13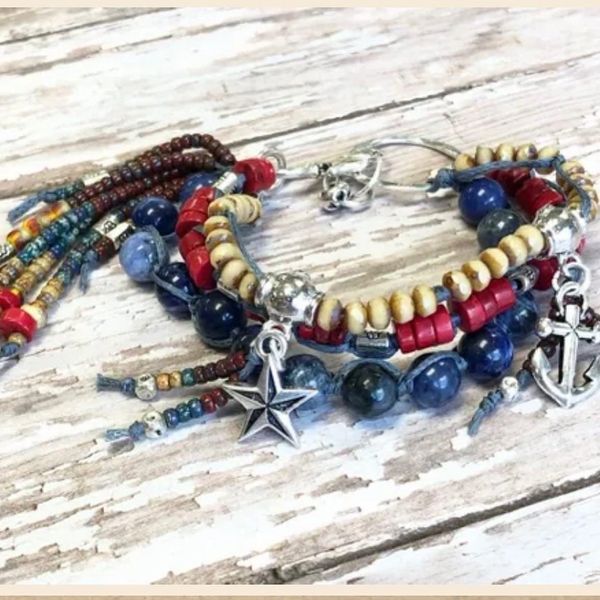 What Knot Bracelet Class 8/13
Learn to construct this three stranded bracelet using micro-macrame knotting. Make it to wear either of these ways for a perfect fit!  Students will choose their own stone strand combinations and charms from our huge  selection to make this piece uniquely their own.  If you made beads/charms/button in the bronze bead class Thursday, you can use them in this bracelet.
Skill:  Beginner Knotting 
Class Fee:  $25 due upon registration 
Kit: $varies depending on stones chosen; students will need up to three, 8" stone strands.  All items receives a 10% class discount.
Date: Friday, Aug 13th, 2:00pm - 4:30pm central time
Ages: 16 and up
Note:  Students may not get this finished during class time but will learn all techniques necessary to finish at home.
Reviews