Winding Vine Earrings 8/25- CANCELLED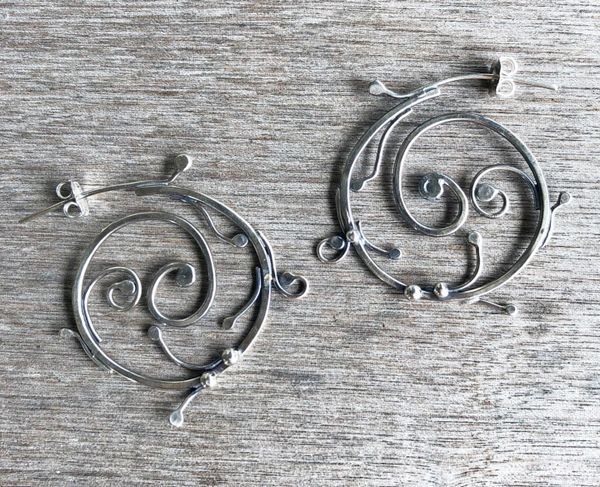 Winding Vine Earrings 8/25- CANCELLED
A series of delicate sterling "vines", created and soldered together form these go-with-anything earrings.
Skill: Intermediate Soldering - student must have skills to complete a beginner soldering project unassisted to be successful in this class.

Class Fee: $30 due upon registration 

Kit Fee: $13; Plus a handheld torch which is required for the class. Three options: bring one with you, rent one from us for the class for an extra $8, or one can be purchased at Pumpkin Glass and get a 10% class day discount. 
Date: Saturday, Aug 25th 2:00pm - 5:00pm
Ages: Adult - 18 and above
Instructor: Teresa Kodatt
Note:  These earrings are very intricate to make.  Students may not complete both of them during class time.
Reviews