Woven Stone Bezel Wrap Class 8/20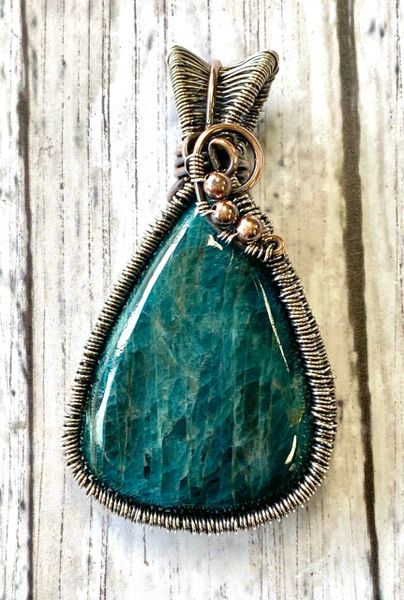 Woven Stone Bezel Wrap Class 8/20
Make a beautifully wire woven setting with unique cabochon of your choosing!
Skill:  Intermediate Wirework (Weaving) - Students taking this class need to have enough experience to be able to complete a beginner wire weaving project unassisted to be successful.
Class Fee: $25 due upon registration 
Kit Fee: $18 with sterling wrap, $6 all copper; does not include stone cabochon.  Wire price is for a stone cabochon up to 5" in circumference and 5mm width. 
Date: Thursday, Aug 20th, 6:00pm - 8:30pm
Ages: Adult
Instructor: Teresa Kodatt
Note: students may not finish this project completely in class.
Reviews