Wraps Around My Heart Class 1/30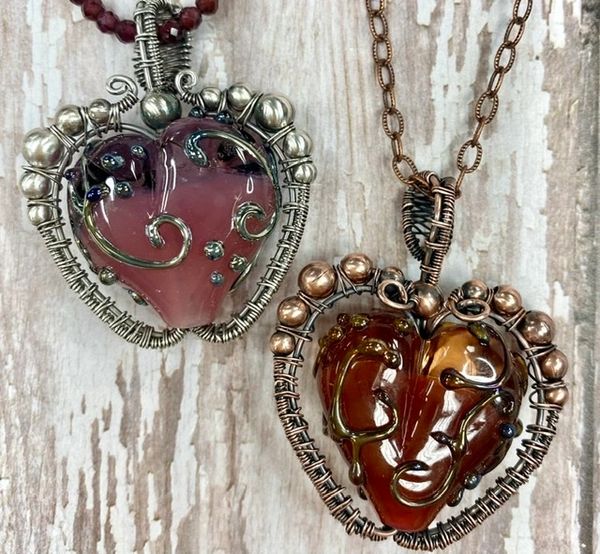 Wraps Around My Heart Class 1/30
Handmade flame worked glass hearts by yours truly take center stage in this wire wrapped pendant.  Students will choose their heart and metal type (copper or sterling) and learn beginner wire weaving skills in fashioning this unique pendant. Attend in-person or order your kit in advance and join the class on Zoom! 
Skill:  Beginner Wirework 
Class Fee: $25 in person or $15 via Zoom online.  Call in information for Zoom will be sent in advance of class.
Kit: $23-37; varies depending metal type(sterling or copper).  You can order your kit for this class in advance if attending on Zoom. Be sure to specify a shipping method if you won't be picking it up in person or curbside.
Date: Saturday, Jan 30th, 10:30am - 1:00pm central time
Ages: 15 and up
Reviews