Andamooka Opal Woven Pendant Class 6/22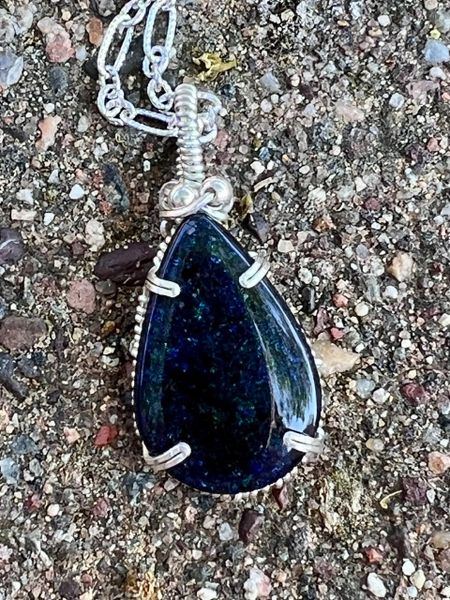 Andamooka Opal Woven Pendant Class 6/22
Use wire weaving techniques to set an Andamooka Opal using sterling silver wire for a delicate pendant. We recently imported a beautiful selection of opals from 10mm to 30mm in size for your to chose from. Andamooka matrix opal comes from Andamooka, a South Australia town. Also called "kopi" by local miners, this matrix opal is a fine-grained matrix rock with precious opal grains replacing pale limestone in small patches. It has a beautiful display of fire when in natural light as shown the the photos.

Skill:  Intermediate Wirework - Students taking this class need to have enough experience to be able to complete a beginner wire wrapped pendant project to be successful in this class.
Class Fee: $25 due upon registration 
Kit Fee: $various based on opal size; Opal prices range from $10 to $30. Average for sterling wire $15. Chain not included.
Date: Thursday, June 22nd, 6:00pm - 8:30pm
Ages: Adult
Reviews