Arco Deco Necklace Class 11/10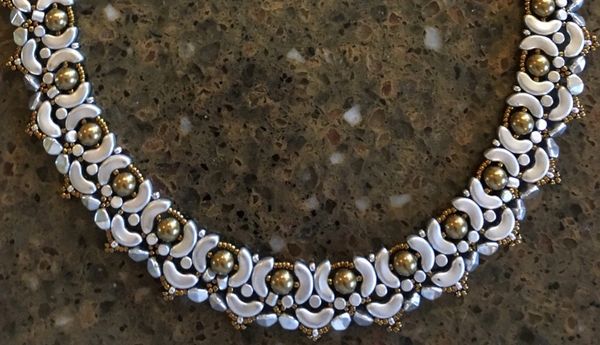 Arco Deco Necklace Class 11/10
Use the new arco and mino beads from the Czech Republic to make this gorgeous necklace!
Skill: Intermediate Stitching Level - requires students have made other bead stitching projects, are able to add and end thread in their work.

Class Fee: $20 due upon registration
Kit fee: $25.99 ; includes Bead Button magazine from December 2016 - if you already have one, bring it with you to class the the price will be deducted from the kit.
Date: Thursday, Nov 10th, 6:00pm - 8:30pm
Instructor: Jeannie Mulligan
Age: Adult

Students may not finish this necklace during class time but will learn all skills necessary to finish at home.
Reviews