Faux Enameling Class 6/24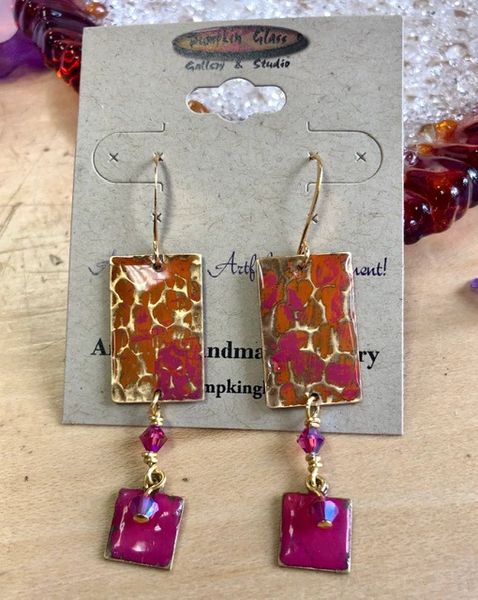 Faux Enameling Class 6/24
Learn how to do faux enameling that looks just like torch enameling but is much faster with many more design possibilities! Students will choose there own pieces to "enamel" from our selection in the studio to make pendants, earrings or charms.  
Skill: Beginner Wirework, Faux Enameling
Class Fee: $25
Kit Fee: $3.50 enamel supply fee; the cost of metal blanks and jewelry making parts are additional and will vary based on what you choose to make.
Date: Thursday, June 24th , 6:00 pm - 8:30pm
Ages: 15 and up
Instructor: Teresa Kodatt
Reviews