Picasso Fused Pumpkins Class 10/19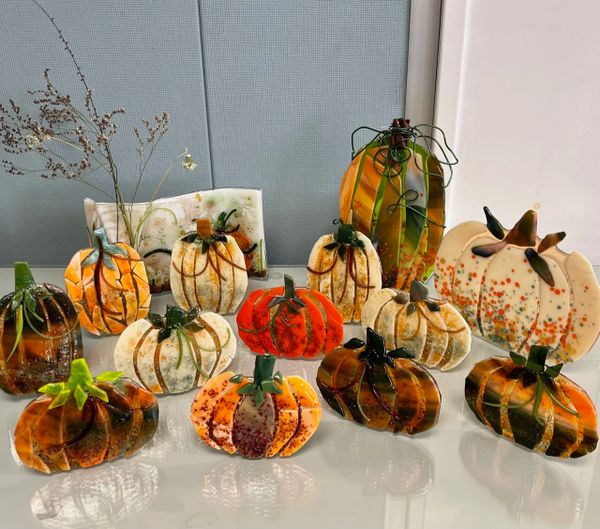 Picasso Fused Pumpkins Class 10/19
I am removing the stress of cutting perfectly curved, thin pumpkin ribs in glass. We will be making much more creative Picasso style ones instead, which I like better anyway! Create a 4" pumpkin for your indoor Fall decor. Charlie Brown would definitely approve.  
Students will cut the glass and build their pumpkins to be kiln fired by Pumpkin Glass.  Students can make as many pumpkins as they wish or have class time for.
Skill:  Beginner Level Glass Cutting 

Class Fee: $25 due upon registration 
Kit Fee: $24 for 4"; on a glass stand
Date: Thursday , October 19th, 6:00pm - 8:30pm
Ages: 16 and up (glass cutting)
Instructor: Teresa Kodatt 
Fused pieces will be ready for pick-up the following week.
Reviews