Silk Crocheted Triple Necklace Class 4/20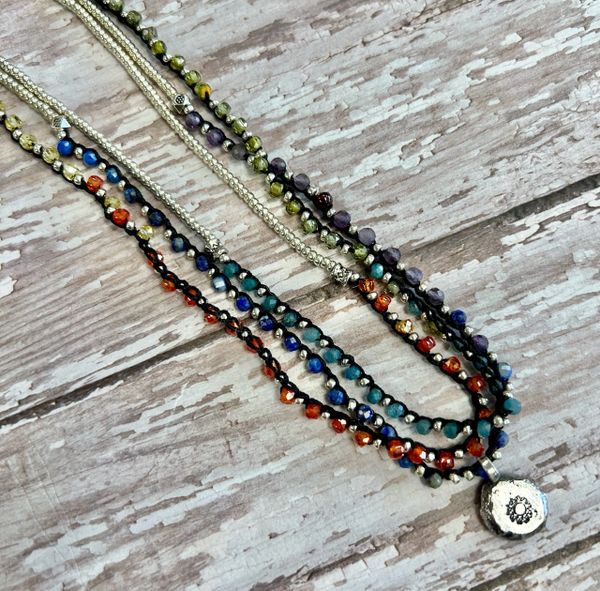 Silk Crocheted Triple Necklace Class 4/20
Add tiny faceted gemstone beads on a strand of silk and secure in place with a simple chain stitch to make a soft, sparkling necklace.  Make it single, double or triple stranded like the example. This is my FAVORITE jewelry making technique!  We will help students choose their beads, and silk color.  The combinations are endless! Optionally a charm can be added to one or more of the strands. See the recycled silver charm making class earlier this month in the class list!
Skill:  Beginner - chain stitch - anyone can do it with practice!
Class Fee: $25.00 payable at registration.
Kit Fee:  $12 plus the cost of stones which vary based on the stones chosen.
Additional: Bring your size 6 (1.6mm) steel crochet hook.  If you don't have one, you can purchase one from us with a 10% class discount.
Date: Thursday, April 20th, 6:00pm - 8:30pm 
Ages: 14 and up
Instructor: Teresa Kodatt
Students may not complete this project during class time, but will learn all techniques needed to complete it at home.
Reviews