Small Fused Glass Pumpkins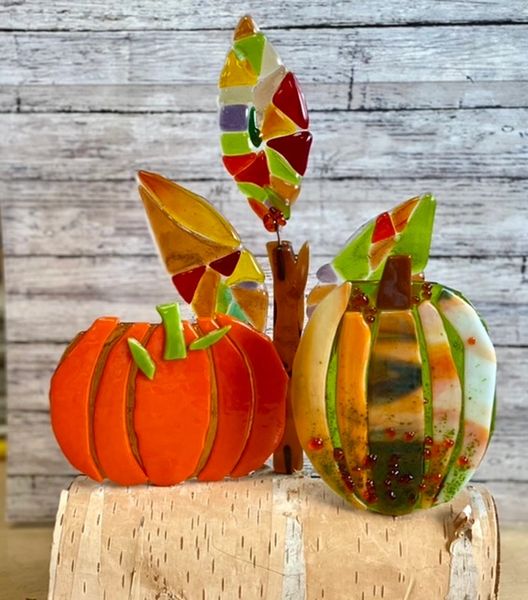 Small Fused Glass Pumpkins
Build a whimsical, colorful, displays perfect for Fall decorating. Handmade by Teresa Kodatt, these fused glass pumpkins are sold individually and can be displayed in one of our drilled birch log stands (not included, sold separately here) or you can include them in potted plants and among the mums in your garden!  We imbed a small copper post between the layers of glass in the bottom of the pumpkins that can be inserted in the stand or plant soil. 
Each pumpkin is made with several layers of fusible glass, all hand cut to create one of a kind designs so no two are exactly alike.  Order multiples to display them in groups as shown in the photos.  Sizes, not including the post at the bottom:
Squat Pumpkin- 3"H x 4 3/4"W
Tall Pumpkin- 4 3/4"H x 3 1/2"W
Use the drop downs to choose your Pumpkin(s) glass color!
Check back often as I am always adding new ones! 
Reviews