Frozen Leaf Bracelet 11/9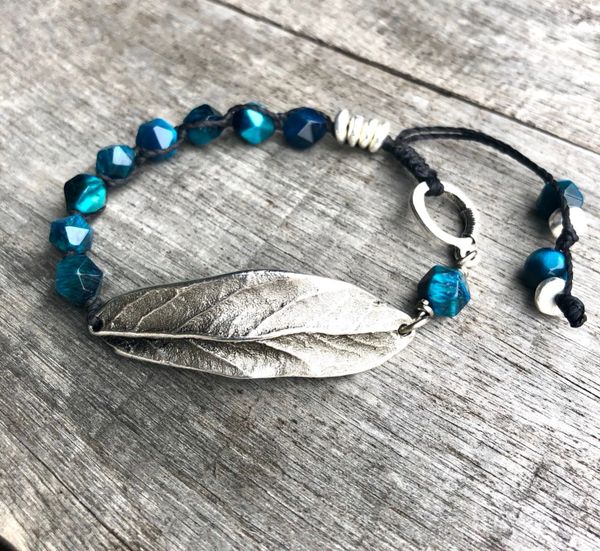 Frozen Leaf Bracelet 11/9
Make a knotted bracelet with a gorgeous fine silver plated leaf in the center and stones of your choosing.  Great beginner project for learning this easy knotting technique, an adjustable slide closure and beginner wirework.   Pictured are turquoise tiger eye and we have many other beautiful stones for you to pick from!
Skill: Beginner Knotting & Wirework
Class Fee: $25 due upon registration 
Kit Fee: $13 plus the cost of the stones you choose ($2 to $6 average)
Requirements: If you have a Knotty Board or Macrame board, bring it with you to class.  If not, you can use one of ours during class time.
Date: Saturday, Nov 9th, 10:30am - 1:00pm
Ages: 14 and up
Instructor:  Teresa Kodatt
Reviews