Threesome Black Irid Strips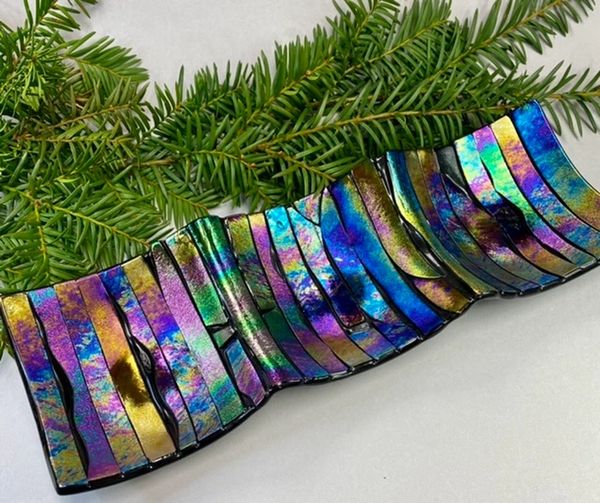 Threesome Black Irid Strips
By order only. Allow 2 weeks for us to make your piece before shipping.
This three-cavity, fused glass dish is beautiful with candles or as a food safe dish for serving goodies of all kinds! Handmade with luminescent white and streaky turquoise & cobalt blue then decorated with my hand-pulled glass stringers.  Uniquely made by Teresa Kodatt, this listing is for the specific piece pictured.  Measurements are approximately 13" x 4 1/2" with a 1 1/2" depth at the highest point.
Ships priority mail with insurance within the Continental US only. If multiple items are ordered, the shipping rate will be adjusted at the time of shipping to fit in the most economical sized flat rate.
Reviews