Trica Woven Bracelet Online Class 5/9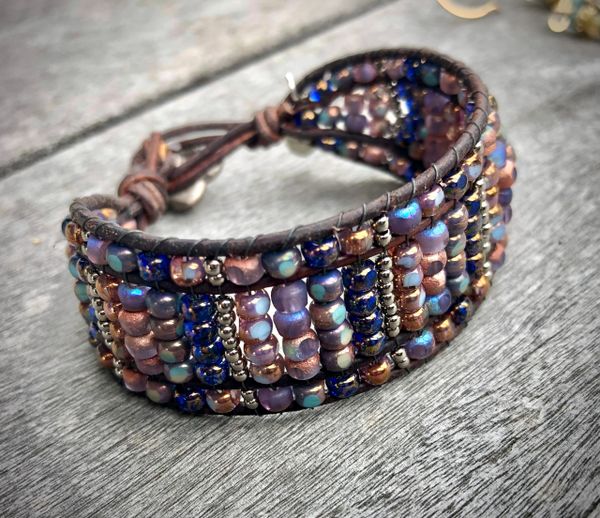 Trica Woven Bracelet Online Class 5/9
Learn to use the Rick's Beading loom for this beginner bracelet made with leather for the warps!   This project features beautiful 3 cut Czech glass Trica beads in array of beautiful colors.  

Skill: Beginner Loom Weaving 
Date: 5/9, Saturday from 10am to noon
You will need a Kit.  Be sure to order in advance to allow for shipping or you can arrange a time with us for store pickup!  With your purchase of the kit, this class is free and a link to the online tutorial will also be provided to you. 
Tools Required:
Make sure to check the email address that you supply when you place your order so we can send you the link and password for the class, along with the follow-up recorded tutorial.  We will be using Zoom which is an online video meeting platform.  A Zoom account is not required to attend a meeting.  The first time you click on the link to join the meeting, it will take you through the steps to download the application to your desktop or Mobile device.  Here is a link explaining the details if you are interested:  http://support.zoom.us/hc/en-us/articles/201362193

Reviews