What Knot Bracelet Class 9/9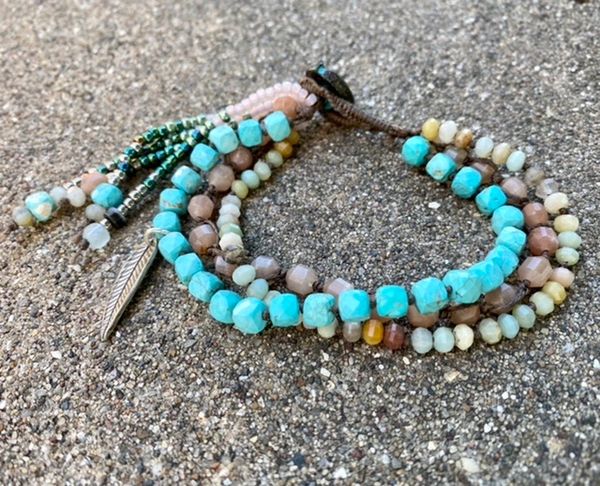 What Knot Bracelet Class 9/9
Learn to construct this three stranded bracelet using two different knotting techniques.  Students will choose their own stone strand combinations and charms from our huge selection to make this piece uniquely their own.  
Skill:  Beginner Knotting 
Class Fee:  $25 due upon registration 
Kit: $varies depending on stones chosen; students will need up to three, 8" stone strands.  All items receives a 10% class discount.
Date: Thursday , Sept 9th, 6:00pm - 8:30pm central time
Ages: 16 and up
Note:  Students may not get this finished during class time but will learn all techniques necessary to finish at home.
Reviews