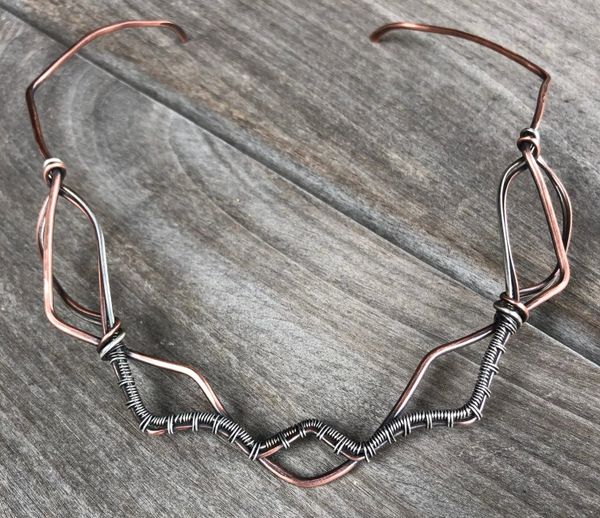 Woven Neck Cuff 4/21
Make this project from the new Inventive Wire Weaving book by Susan Barzacchini to be released in June. This neck cuff is a substantial alternative to wearing a chain with handmade pendants. This versatile piece can be worn on its own or paired with a special pendant.
Skill: Intermediate Wirework - Students taking this class will need to have intermediate level skills to be successful. We will be working with 10gauge wire that takes LOTS of hand strength.

Class Fee: $25 due upon registration
Kit Fee: $17
Date: Saturday, April 21st, 2:00pm - 4:30pm
Ages: Adult
Instructor: Teresa Kodatt
Reviews