Santa's North Pole Village 11/6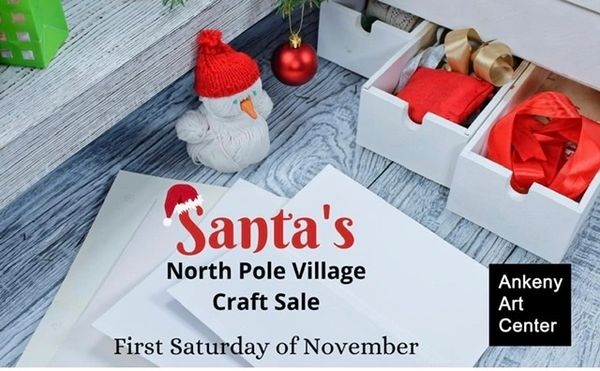 Santa's North Pole Village 11/6
For our customer's in or around Iowa, or if you want to take a road trip, Pumpkin Glass will be one of the 250 vendors in the 40th Annual Santa's North Pole Village Craft Sale in Ankeny, IA (outside Des Moines)!
Santa's North Pole Village Craft Sale (SNPV) is one of the most popular craft and fine art shows in the Midwest, featuring all hand-crafted items such as jewelry, furniture, clothing, and holiday decor. Local non-profit organizations offer food and drinks for sale, and shuttles will take you to each of the three school venues all day for only a dollar!
Saturday, November 6th, 2021
Hours: 9am - 4pm, Cafeterias open at 8am
Admission: $6, Children 8 and under have free admission
Shuttle buses available
Three Locations:
I am at this one >>Northview Middle School: 1302 N. Ankeny Blvd, Ankeny, IA 50023
Parkview Middle School: 105 NW Pleasant St, Ankeny, IA 50023
Prairie Ridge Middle School: 1010 NW Prairie Ridge Dr, Ankeny, IA 50023
Click here for more information.
Reviews